Our Services
Evolve graphics solutions has more than five years worth of experience serving Northern Colorado businesses with an elite level vinyl wrapping and printing services. We would love to earn your business and help you be seen in your community so you can earn the business of others. Here is a list of the professional vehicle wrapping and printing services we provide.

Your business vehicle or personal vehicle is a great way to get your business seen by thousands of people every day, and can also offer great tax benefits for your small business. As a certified 3M Preferred vinyl wrap and graphics installer, Evolve Graphic Solutions can give you the cleanest, most vibrant designs and installations to get you noticed as you conduct business and commute to and from work.

Make the most of your truck, car, or SUV's advertising space with commercial grade perforated vinyl window wrapping from Evolve Graphic Solutions. These window decals and wraps look solid from the exterior of your vehicle, but they are transparent from the inside, allowing you to see while also being seen.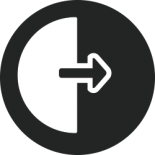 Color Change Wraps
Have a slightly older vehicle that might send the wrong impression about your business? We can do full vinyl wrapping on your vehicle, complete with graphics that represent your business, and it's less expensive than a paint job. Even better is that vinyl wrapping is incredibly durable and will protect your business vehicle from sun damage and road debris for years to come.
---
Have an entire fleet of vehicles that need vinyl wrap and graphics? No problem. Evolve Graphic Solutions has the skills and hardware to handle any size job. Your employees wear uniforms that represent your brand and business, why not get your business' cars, trucks, and SUVs into custom designed vinyl wraps that do the same?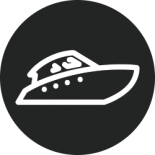 Whether you have a marine vehicle for your business or just a personal vessel that you'd like to use for increased visibility, Evolve Graphic Solutions uses materials that can hold up to the rigors of both fresh and saltwater and won't fade in the sun as you relax and boat around one of Colorado's many gorgeous lakes or reservoirs.
Whether you need custom banner printing for a static display or something more mobile that can be used to great effect during festival season, Evolve Graphic Solutions has you covered. We can print banner of virtually any size and offer custom designs and color options for perfect brand matching every time.

Getting seen and earning foot traffic and phone calls for your business are just the first step of closing the deal. You need to have great labeling for your products to help evoke a desire to purchase from your potential customers. We can help. Our custom label printing services and pricing are the best in Fort Collins and can help you generate more sales at a better margin.
Schedule a Free Consultation For Your Business Today
Ready for us to make your business shine and stand out from the crowd? Contact us online or by phone to schedule a free consultation and see how Evolve Graphic Solutions can take your business' advertising to the next level.